News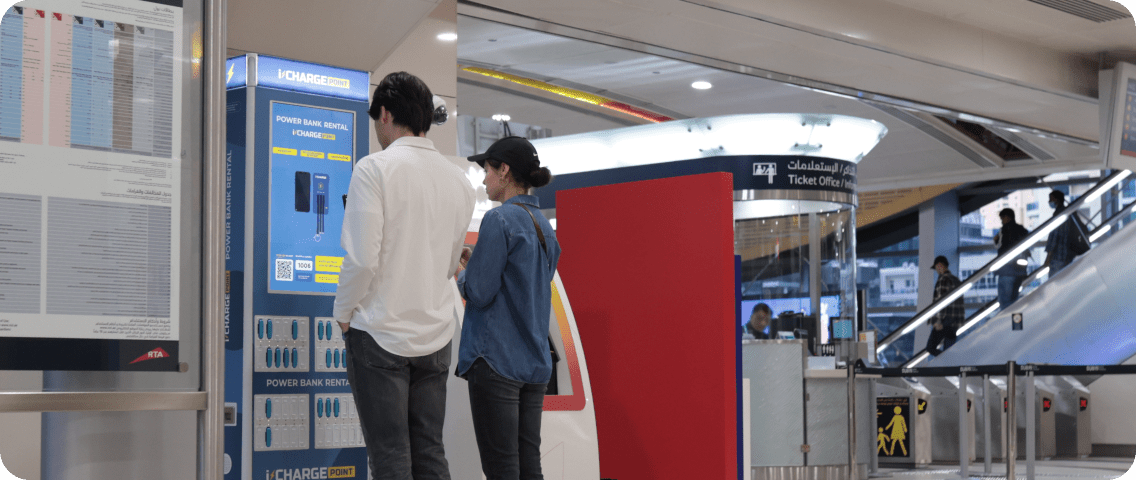 You asked - We delivered! iChagre point is now available in Dubai Metro!
We are excited to announce that the iCharge point service is now available at select Dubai Metro stations! Commuters can now rent power banks at Financial Center, Internet City, Burjuman, Business Bay, Centerpoint, Emirates Towers, and DMCC stations. And the good news doesn't stop there - we will be adding more stations in the near future to provide even more convenience for our customers.
With the iCharge point service, you can charge your iPhone or Android device while on the go, ensuring that you stay connected and powered throughout your commute. No more scrambling to find an outlet or worrying about your phone dying in the middle of an important call or message.
Our service is easy to use and affordable.
Simply visit one of the participating stations, rent a power bank, and return it when you're finished charging your device. It's that simple!
At iCharge point service, we understand the importance of staying connected and powered in today's fast-paced world. That's why we're proud to offer this convenient solution for commuters in Dubai. With our power bank rentals, you can charge your phone while on the move and never miss a beat.
More